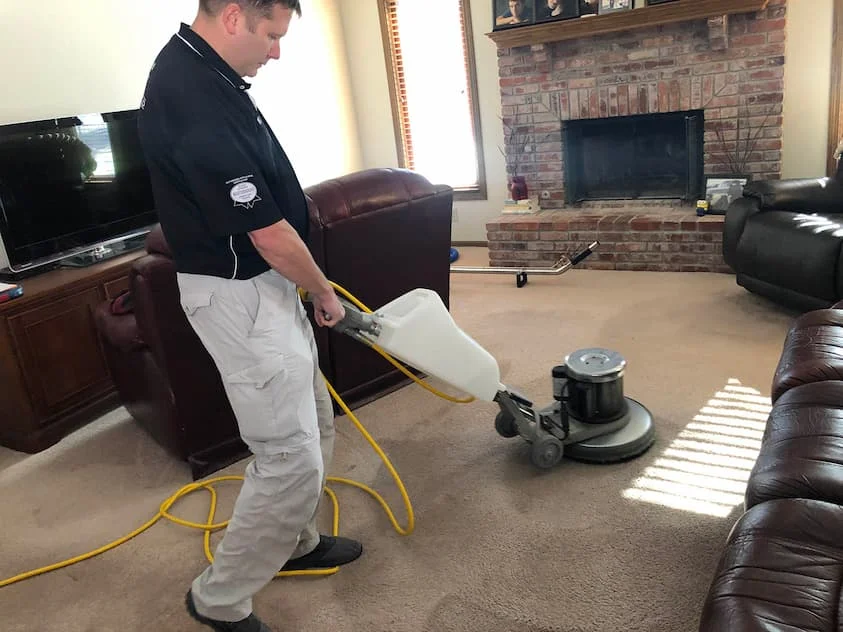 Lincoln Professional Residential Carpet Cleaning
There are many reasons to keep your residential carpets professionally cleaned. The first would obviously health concerns.
Healthy Carpets
A healthy carpet is good for the environment around you and your family. Dirt, dust and dander can get trapped into the carpet fibers. Then when it is tracked upon it can get rereleased into the air you breathe inside your home. Dirt causes other problems also.
Detergents
Using harsh chemicals to clean carpets and treat stains is not always the best idea. That is why we use eco-friendly products in our residential carpet cleanings. Not only do we care about the environment, we care about the environment within your home. Our process leaves no residue or toxic vapors behind.
Trapped Dirt
When dirt gets trapped inside the carpet many other problems can arise from this. Dirt is coarse is can start to wear down the fibers themselves and make the carpet appear older than it is. The bigger problem is when it starts to wear down the backing itself. This will cause the fibers to break loose and fall. The carpet will appear to have bald spots in the carpet and then the damage is done and will need to be repaired or replaced altogether. The excess of dirt will make it appear dingy.
Stains
Stains are usually attended to when they happen. Sometimes the stains may appear to have been cleaned, but deep down it still exists. Deep stains are more likely to collect more dirt and dust and that makes them harder to clean up. That is when it would be time to call a professional residential carpet cleaner to come in a take care of the stains without causing further damage to the fibers.
Professional Carpet Ceaning
Get in touch and get a FREE Quote

We had NBCC come out prior to listing our home. We had some dog smells get pulled out that we didn't even know were there. We called back and they went above and beyond to make sure our carpets were clean and smelled fantastic for the next owners. I would (and will) use them again in a heartbeat. I love my clean and scented rugs.
Kyle and his partner showed up on time and were very friendly. They worked quickly and efficiently. Thanks NBCC!
Matt is so easy to work with…amazing customer service, shows up on time, very friendly and does a fantastic job on my floors. They look brand new when he's finished! I only use Nebraska's Best Carpet Cleaning and have been a repeat customer for many years.
We have been using Nebraska"s Best Carpet Cleaning for years. Matt shows up on time, does a wonderful job. In the past we have had pets that have left their mark, but Matt does a wonderful job removing the stains. They are always courteous and clean up after themselves. Nebraska Best Carpet Cleaning is the best and will have our business in the future.
This is the best carpet cleaning company in Lincoln, NE. Matt and his team are professional, on-time, and willing to go the extra mile to get the job done right. I highly recommend them, and would use them again.
Matt and Kyle came and cleaned my dingy white carpets and they look brand new!!!! Super friendly, worked around my (many) animals. I will gladly recommend them!
Near miraculous result. On-time, professional, friendly, knowledgeable, did what seemed to be impossible. The house went from a lingering staleness to a remarkable freshness in a matter of 90 minutes. We had thought to replace the carpeting at great expense, but his skills saved us thousands of dollars, and the house smells clean.
Excellent customer service, timely response and scheduled appointment within 2 days of initial call. Service tech arrived at scheduled time to pick up and deliver my area rugs and was very professional and courteous. My rugs look and feel like new again! I have already recommended this business to friends.
Did a great job my apartment looked better then when i moved in.